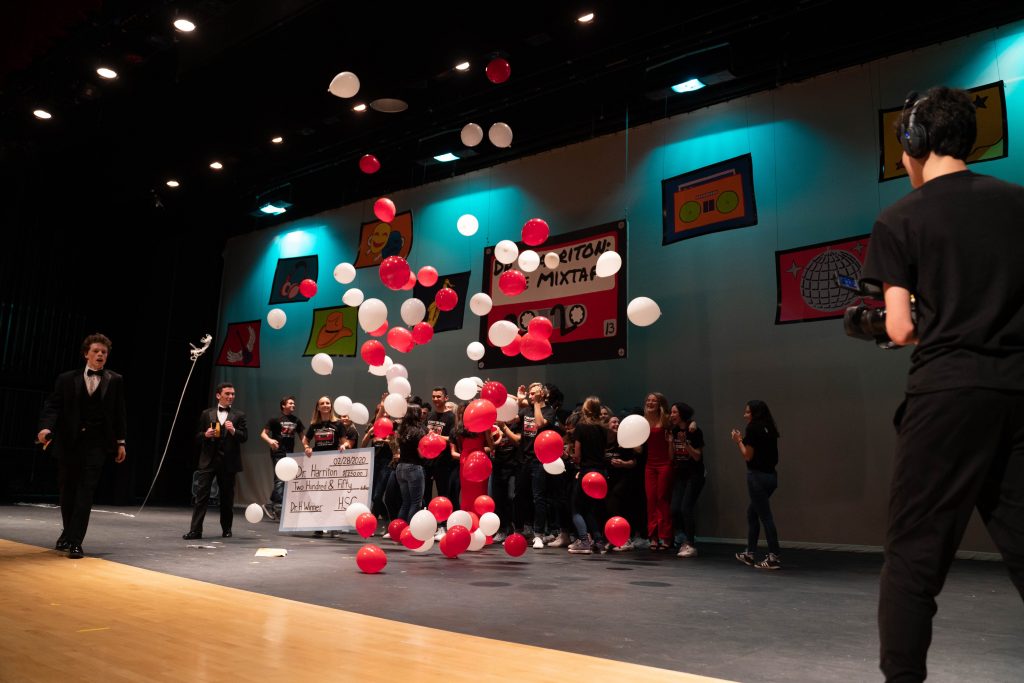 On Friday, February 28th, my four years of Student Council work culminated in an incredible night; Dr. Harriton 2020. This year's show raised a record $60,378 for two non-profits that make education accessible to low-income students, beating last year's total by over $25,000 and amounting to (by far) the most money raised in the show's history.

Dr. Harriton is an entirely student-run talent show/parody pageant put on yearly by Student Council and filmed live by Harriton TV. Ten contestants and their partners compete for the crown, each showing off incredible talents, engaging in four epic eight-minute dance numbers, producing hilarious videos, and capping it off with an administrator-approved moderately risqué Q&A session. It brings together the entire school; athletes, musicians, artists, the theater community, techies, scientists, and more. Those who can't get a ticket in time happily come just to sit on the ground and watch.

As Student Council Vice President, I worked alongside the four other officers to lead a team of 125 students in putting on the show and fundraising the record amount. During the show, the President and I served as the emcees for the night. Of course, most of the work happened beforehand with rehearsals since November. Raising 60k was a challenge, but I pushed and inspired the officer team and committee co-chairs to achieve our lofty goal.  I built our Student Council website from scratch and created a first-ever Dr. Harriton's online fundraising email campaign. A friend and I designed a program we call "ClapRaise," which automated the task of sending thousands of personalized emails "signed" by individual Student Council members. ClapRaise accounted for over $10,000 of the grand total this year. I also personally secured our $2,500 grand corporate sponsorship and personally coded and built the online ticket sale platform on our website (marking the first time we'd sold tickets online for the event). Online ticket sales allowed us to add priority seating, increasing ticket revenue by 50%, and enabled us to sell out days before the show which had never been done. My work also helped enable our team to double our revenue from sponsorships and advertisements. The new technology and systems we developed this year will aid future Student Councils in exceeding our fundraising total for years to come!

Finally, I pushed to make the show more financially accessible for contestants and partners — who in the past have been burdened by countless expenses for clothing, makeup, and materials for their talents — by working with our administrators to give Student Council the ability to reimburse these expenses.

Dr. Harriton was my ENTIRE life for the past month, and a large portion of it for the months leading up. I am proud that our hard work paid off! Please take a look at harriton.org/dr-harriton (the Student Council website which I designed and maintain) for more information!